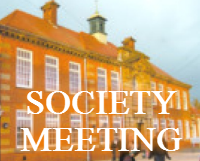 The seventh society meeting of the season, in newly renamed Caedmon College Normanby Site (you may know it as Whitby College or Whitby School), Room H1.
In Members' monthly meetings we usually take a tour of the night sky for the coming month using the Planetarium program, sometimes have other topics for discussion, etc.
In this meeting, Mark will bring us up-to-date on a busy month in Astro-news for Mars, and Andi will show how a Universe could be made from nothing.
A Universe from Nothing?
A hundred years ago, humanity had cars, planes and electric trains, but the Universe we knew was but stars in a single galaxy: un-ending in time and space. Now we have counted hundreds of billions of galaxies and peered back to the beginning of creation.
Twenty years ago science felt a Theory of Everything was within its grasp, shortly before discovering 70% of 'everything' which had not even figured in the dreams of cosmologists.
The Universe is full of surprises, beauty, awesome power and unimaginable scale. And now it seems all this and much more could have been plucked from nothing? Discover why the Big Bang wasn't big and didn't bang, and how to build a Universe from nothing while leaving the laws of nature intact!
Location:
Room H1, Caedmon College, Normanby Site (Whitby School)
YO21 1LA
Whitby
United Kingdom
54° 28' 55.7292" N, 0° 37' 23.8332" W
GB