Welcome to the WDAS monthly newsletter for December 2020: a digest of the month's latest contributions to our website.  Below you'll find Society News and Sky Notes for the coming month. 
May we take this opportunity to wish you all a very HAPPY Christmas!... whatever tier you may be in!
Society News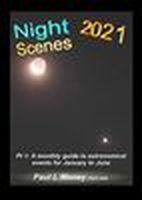 Paul Money's yearly sky almanac; Night Scenes, is now available online as a PDF download or on Kindle e book format. There will be no printed version of Nsc 2021 due to Covid 19. Details of how to order can be found at the link below.
http://www.astrospace.co.uk/index.html
Simply click on the link, wait for the Night Scenes 2021 details and click on the text. This will take to the options page. You can pay via PayPal or via card etc, simply follow the instructions. The first installment is £4 and covers December 2020 and the first six months of 2021. There are over 50 pages laid out in a similar fashion to the printed version; ie plenty of charts, maps and images to compliment the text, all in colour as usual.
Night Scenes is an indispensable almanac packed full with information on events in the sky, together with tips on observing. If you want to know what's happening, it's the 'goto' source. The society normally orders a 'bulk buy' of Night Scenes, but obviously this year that will not be possible, so it will be up to the individual to purchase a copy. We would like to think members will continue to support this excellent almanac if possible, otherwise the 2022 booklet version may become another casualty of Covid.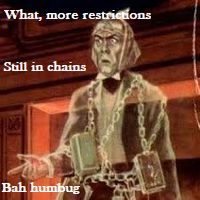 Well, what a strange, tumultuous year 2020 has been. A year to remember, and forget. In lockdown for a quarter of it, restrictions of some varying degree or other for the remainder and the prospect of an uncertain Christmas/New Year period.
At least there appears to be some positive news (on the face of it), with light at the end of the tunnel and the roll out of various working vaccines over the coming months and throughout 2021. Unfortunately any such vaccine has probably come just too late in the day to really make a difference this winter, but spring may be a different matter. 
As we come out of this current lockdown it appears that the Whitby area (indeed most of North Yorkshire) are in tier 2 category and that rules out any chance of a society meeting this month. The possibility of a society Christmas meal, is also frankly unrealistic, so we will postpone until into the New Year when it may become feastible. ('t' intended) 
Perhaps more realistic are the chances of hosting some open nights at the Bruce observatory over Christmas if the current tier category is revised down to tier 1. Unfortunately any tier revisions will not be looked at by the government until mid December. We will therefore endeavour to keep you informed of any changes after December's publication, so do check our website from time to time. There is a chance of holding some public star party events by late February, maybe even before, but right now my crystal ball is cloudy!
So in summary; No December meeting, we are guessing the same will apply for January. No Christmas meal this year, but an Easter banquet looks likely, and perhaps some limited observing sessions. All perfectly clear and simple... mmm.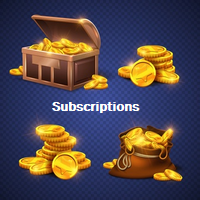 It will soon be time for sub renewal's for the coming year, so here is some good news for existing members...drum roll...there aren't any, well at least until autumn of 2021 at the earliest. We cannot in all honesty expect members to pay for what in essence will be a void year. Just three meetings and a few open nights at the Bruce Observatory, everything else has been cancelled. Best guess is that March 2021 may be our first society meeting. So subscriptions will roll over and we'll see how matters unfold.  
For people wishing to join the Whitby and District Astronomical society, there will be joining up fee of £10, which will include subs up until March 2022. Cheques are payable to:- Whitby & District Astronomical Society
Please address to Ms E. Hoyle, 4 Riversview, Sneaton Lane, Ruswarp, Whitby. YO22 5JA
Should any existing members feeling philanthropic wish to donate to society funds anyway (up to £10) you may do so, but it's purely voluntarily. Cheques to/address, same as above. Thanks for your understanding in what has been a rather difficult and frustrating year. 
Sky Notes
In this month's Sky Notes:
Planetary Skylights - Brief
Following a ten month long apparition, Jupiter and Saturn are involved in one of the observing highlights of 2020, a rare conjunction with each other, their closest since 1623! Mars remains conspicuous to the naked eye riding high to the south as darkness falls. Venus continues to dominate the dawn sky, but is dropping back toward the horizon.

As we head into December Jupiter has regained the title of brightest naked eye planet in the evening sky after Mars briefly held that honour during opposition. At magnitude -2 and despite its low altitude above the SW horizon, Jupiter is still conspicuous to the eye. Residing upper left of Jupiter, Saturn is less so, but still readily visible without optical aid. By mid December you should be able to pick out Jupiter in the evening twilight before 16:00h GMT, with Saturn emerging by 16:15h.
Having spent most of 2020 edging closer to Saturn in the sky, Jupiter starts the month just a couple of degrees ahead of it and already both planets will be framed nicely within the same binocular field (typically 10 x 50).  If you have larger binoculars (15x70 or 20x80's) you may also pick out the globular cluster M75, visible lower left of Saturn at the start of December.
By mid December Jupiter has closed to within half a degree of Saturn and both will fit in the field of view (FOV) of a low magnification eyepiece (25x).  On the 17th they are joined in the sky by a crescent moon making for a fine naked eye vista. Over the following 3 days the separation diminishes still further and by the 21st the two gas giants lie less than 0.06 degrees apart in the sky, or just 6 arc minutes! Put another way, that's half the separation of the famous optical double star Mizar and Alcor, in the handle of the Plough. To the eye, Jupiter and Saturn will appear exceptionally close together, with Saturn being somewhat overwhelmed by Jupiter. Binoculars will show them side by side, whilst larger binoculars hint at the view through a telescope. And what a view! At medium to high power, (100x) both planets fit snugly in the same field, making for a truly spectacular sight. The pair are almost as close the following evening, so a second chance beckons. 
Through the eyepiece, look for the banding across Jupiter and attendant Galilean moons. The GRS will also be visible on the 20th, as will the shadow of Io, but they may be difficult to make out. Saturn has the ring system of course. If you are intending on viewing the conjunction, do be aware that 'seeing' will be unstable due to the low altitude of both planets above the horizon, so the image will appear 'a little wobbly'. To give yourself the best chance, observe as soon as possible (just after 16:00h) when the planets are at least 10 degrees above the SSW horizon. 
Given that the conjunction takes place a few days before Christmas, in this year of all years with all that's going on, it will be interesting to see how the media pick-up on it, especially online. Expect a few over dramatic headlines with religious overtones;-The 'star of Bethlehem', 'a second coming'....you get the drift. Certainly, it is a sign, one that nicely demonstrates planetary orbital mechanics in stunning fashion as Jupiter, the nearer of the two planets moving faster in its orbit, catches and overtakes the further planet Saturn. 
Do make the most of any opportunity to view this stunning spectacle, whether naked eye, binoculars or preferably any telescope, a fabulous encore before they depart and a fitting finale to the observing year, an event which won't be repeated until Nov 5th 2040!
Due to Jupiter's low altitude and limited time above the horizon, only a few dates are listed when the GRS or a shadow transit is visible earlier in Decemeber. 
2nd - GRS visible with Europa shadow 17:45h GMT(UT) 

4th  -Io shadow transit visible before 16:45h GMT 

5th - GRS visible from 16:45h GMT

7th - GRS visible from 17:00h GMT. 

10th - GRS visible from 16:00h GMT

Saturn trails Jupiter by a short distance and is much less prominent, but still readily visible to the naked eye. Binoculars (unless very powerful) fail to reveal the beautiful ring system, but even a very modest telescope will show that the rings are still well orientated with respect to Earth. Involved in the spectacular conjunction detailed above, apart from the rings look also for Titan, Saturn's largest moon, it will resemble a 'bright speck' nearby Saturn.  Again, because of the low altitude of Saturn, observe as soon as possible (around 16:15h) to give yourself the best opportunity of 'semi decent' seeing.  

Mars, although very conspicuous to the naked eye, diminishes quite considerably in brightness during December, from mag – 1.1 at the start, to -0.25 by the end. Through a telescope the apparent diameter also shrinks from just over 14 arc seconds to less than 11, making it somewhat harder to distinguish surface detail in the average sized amateur telescope. The good news however for observers is that Mars is already riding high to the south by 7pm, mostly clear of the layers of 'unsteady seeing' above the horizon. From the 6th-13th the large, dark, fin shaped surface feature of Syrtis Major will be presented towards Earth and should be noticeable at medium/high power magnification. The moon lies below Mars on the 13th.  December will be the last chance to view surface detail on Mars satisfactory with modest instruments without the use of very large backyard scopes or dedicated imaging devices, so make the most of any opportunities that arise.  

Uranus is now well placed to track down in the evening sky, residing just within the borders of Aries, approximately 10 degrees below the 'crooked line' asterism of the Ram marked by the stars Hamal, Sheratan and Mesatim.  Although not a naked eye object for the majority of people, at mag +5.8 Uranus is borderline naked eye for keen sighted observers viewing from dark viewing locations (assuming they know exactly where to look).  Uranus can be located just over a degree west of the faint 6th mag star 29 Ari. Through binoculars Uranus resembles a rather faint star of subtle grey/green hue. You will require a telescope (modest size upwards) to discern its tiny disk, which appears slightly ghoulish green in hue. 

Neptune resides in the constellation of Aquarius, just over 2 degrees north-east of the star Phi aqr (mag +4.2), whilst 96 aqr. (mag+5.5) lies 42 arc minutes to the WNW of it.  You will definitely require a telescope to spot the diminutive disk, which has a blue/grey hue. Binoculars will only show it as a speck; if you know exactly where to look. 
 Dawn Planets

At magnitude -4 Venus remains highly conspicuous to the naked eye above the SE horizon in the dawn sky.  Over the course of December, Venus drops back toward the horizon and is joined by a waning crescent moon on the 12th. Venus's surface is perpetually hidden by cloud and the view thru the eyepiece is rather bland. You will however observe the phase – which is a 88% gibbous. View around 07:30h.

After a fine morning apparition, Mercury is a difficult object to spot at the start of December, very low to the horizon due SE around 7:30am. Use binoculars to 'pull' it out of the twilight. By the 5th it is lost.  
Meteors- Geminids 

Meteor activity reaches a peak during December and into the New Year and given clear skies the chances of spotting some shooting stars increases markedly.  Considered now to be the most prolific meteor shower of the year, the Geminids are active from December 7-16, reaching a peak on December 13/14th. Geminids originate from debris shed by a small 'object' called Phaethon, an asteroid which may be the nucleus of a 'dead' comet.  Phaethon passes within 10 million miles of the Sun causing the object to deposit material over great swathes of the inner solar system.  It is the strands of this debris that Earth now encounters each year.  In fact Geminids were not recorded before the 1860's and it was only during the latter part of the 20th century that Geminid activity increased to the levels currently witnessed, a result of the Earth passing through a much denser debris strand. This is a temporary situation though, as by the end of this century rates will decrease again.
Typical Geminid's are about the size of a large coffee granule and penetrate deep into Earth's atmosphere at a relatively slow 22 miles per second (35km/s) before 'burning up' - (two processes; known as ablation and ionisation) Geminids are well known for producing a good proportion of multi-coloured shooting stars, brighter examples of which (1st mag and brighter) often leave persistent trains. These can be blue/white, green, yellow or even orange in hue and correspond to specific elements present in the meteoroid interacting with air molecules due to velocity.
The shower radiant lies close to Castor, visible in the east by 21:00h.  Under ideal conditions the Zenith Hourly Rate (ZHR) can exceed 100 meteors, however actual observed rates by any one person are always substantially lower, which vary according to conditions at the time.  With an almost New moon, conditions this year (weather aside) are excellent with the peak forecast to be around 01:00h GMT on Dec 14th. An observer could therefore expect to spot 20-30 in the period from 10-midnight on the 13th and perhaps 40-60 per hour around 1am on the 14th. 
When observing meteors do not look directly at the radiant position, but 40-60 degrees (two-four hand spans) either side of it and around 30-70 degrees above horizons. Wear plenty of layers, hat and gloves and move around from time to time. Cold kills observations. Perhaps a bite and a warm drink would be beneficial. Even if you popped out for just 30mins, you should see quite a few. Good hunting. 
The Ursid meteor shower is active from Dec 17th -25th, with the peak normally occurring over the night of Dec 22/23rd. Conditions on the evening of the 22nd are a little less favourable, with a quarter phase moon visible during the evening. Matters improve after midnight with the moon setting around 02:00h. Hourly rates of around 10 are the norm, but occasionally and erratically, Ursids can produce strong outbursts, so it may be worth keeping an eye open that night. The radiant lies close to the Great Bear – Ursa Major.
 The Winter Solstice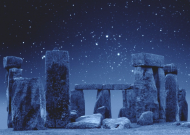 The Sun reaches its lowest position in the sky on Dec 2st this year; the date of the winter solstice. The Sun stands little more than 12 degrees above the southern horizon at local noon from our latitude and useful daylight amounts to just over 7hrs, the shortest day. The northern hemisphere axis is now tilted away from the sun, diluting heat radiation per unit area and therefore reducing the average temperature. It may not be widely recognised that latest sunrise and earliest sunset do not coincide with the date of the winter solstice (shortest day), but occur before and after. Earliest sunset occurs around December 15th, whilst latest sunrise occurs on Dec 27/28th. Astronomically, the winter solstice marks the first day of winter in the northern hemisphere, but in antiquity the winter solstice marked the start of feasting and great celebration, because it was known 'days' would shortly start to lengthen again. 
December 2020 Sky Charts
Looking North
Mid- December - 20:00h

Looking South
Mid-December - 20:00h

Looking East
Mid-December - 20:00h

Looking West
Mid-December - 20:00h

Northern Aspect
Mid-December - 20:00h

Southern Aspect
Mid-December - 20:00h

Northern Aspect (pre-dawn)
Mid-December 07:00h
Southern Aspect (pre-dawn)
Mid-December - 07:00h
Additional Image Credits:
Planets and Comets where not otherwise mentioned: NASA
Sky Charts: Stellarium Software