Saturday 25th proved to be a popular event, the conditions being far calmer and a bit warmer than the previous evening.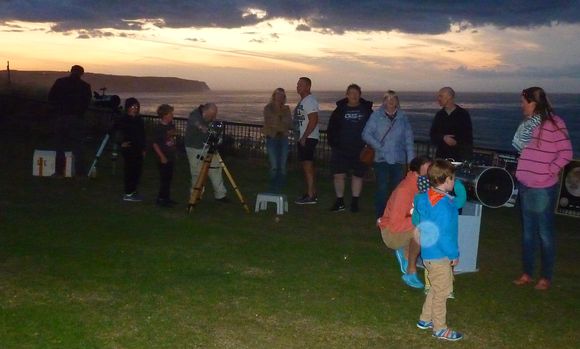 There were certainly a lot more public around, which all seemed to head in our direction once the (almost) full moon rose above the youth hostel across on the east side. 
The bait worked (as always) now to reel them in and keep their attention.  Did we mention Saturn and Mars? Yes, that did the trick, people amazed that you could see the rings of Saturn and its largest moon, Titan.  Mars also proved popular, in spite of looking a little blurry, but not too bad.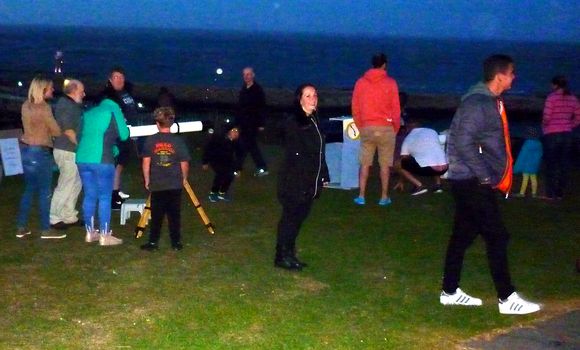 The Moon delighted many who had not viewed it through a scope before; the lunar rays emanating from the fresher craters being very prominent and pleasing to the eye.  The event was a fine way to round off the busy late august events schedule.  We won't mention that Sunday's star party was called off due to the cloud and rain...and wind...and chilly temperature.  Ah well.
Thanks to Andy, Keith, John, Lee, Phil, Elaine, Barbara and Mark for assisting with scopes, and helping out at the events.