This year's society Christmas meal at the Hare and Hounds was once again a convivial occasion. 
Nine members made it to the festive banqueting table, the taxi service provided by Mark and Saul ran like clockwork, shaming the normal taxi services.  Besides Mark and Saul, Andy L, John L, Keith, Lee, and Victor all made it, along with Barbara and Mark, their first time.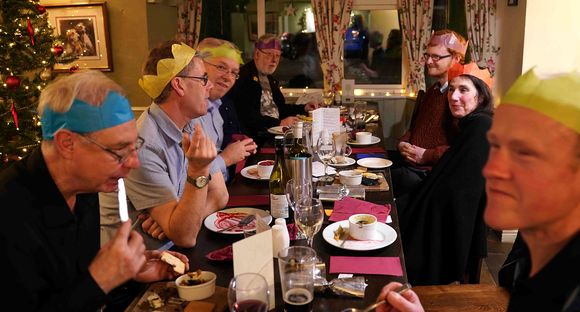 The evening proved most enjoyable, crackers with party hats, pathetic jokes and trivia and novelty plastic things.  Crackers sure are not what they used to be.  The food though was delicious and, apart from some veg, plates went back pretty much empty.  There were no menu issues either, so Mark had correctly placed the orders.  With people driving etc, the wine cellar was not emptied this year, and just a couple of bottles were shared out amongst us... sort of.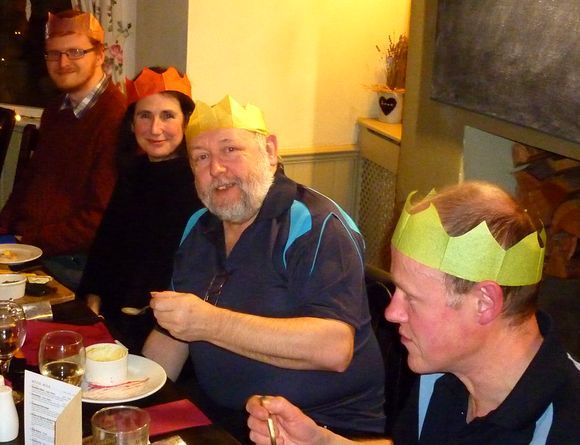 Here's to next year's event.