We have been invited to assist at the forthcoming 'star night' at Eskdale school on March 4th (the night after our March meeting).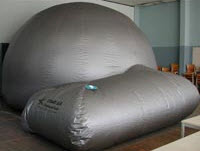 The event, which will be similar to the one held 2 yrs ago at Eskdale, where I recall we tried in vain to spot comet Pannstars, will have the cosmodrome planetarium sited in the main hall. If skies are clear our scopes will be erected outside the back of the school, hopefully observing Jupiter, Orion etc.
If you can support the event, we aim to be there for around 18:30h. I believe hot soup, buns, tea and cakes will be available to warm the cockles should it be a chilly evening. The soup was most warming last time!