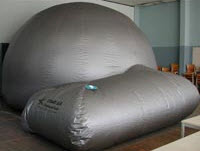 As you will have read last time we have been invited to assist at the forthcoming 'star night' at Eskdale school on March 4th (the night after our March meeting).
If skies are clear we will be taking several scopes up, as well as the laptop and projector (plan B).
Any members wishing to assist on the evening please be at Eskdale School for 6:30pm (front door car park).
The Telescopes have to transported through the main hall and erected at the back of the school, hopefully observing Jupiter, Orion etc.
I believe hot soup, buns, tea and cakes will be available to warm the cockles should it be a chilly evening.