It turned out to be a pleasantly warm evening on July 30th for a Star Party on West Cliff.  Warren arrived just in time to photograph a rainbow dropping to the sea through the hole in a cloud, and capture a magnificent sunset a few minutes after. (See the Gallery for larger images.)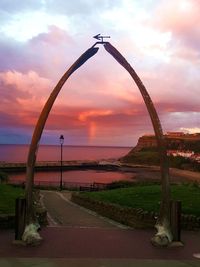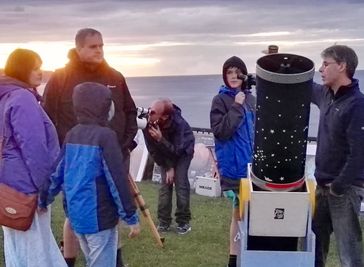 As the Sun melted below the horizon, observations switched from ships at sea to more distant celestial bodies, and the Star Party got underway with a good number of visitors; who were soon under the spell of Mark's guidance.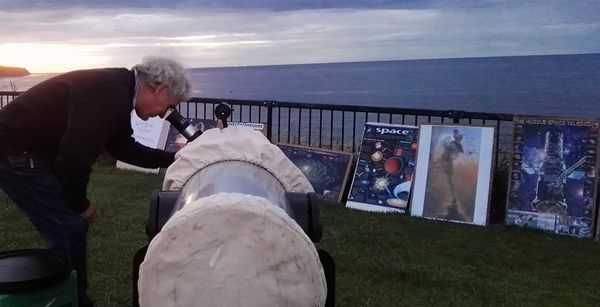 It was a Moon-less night, but Saturn and Mars were on display.