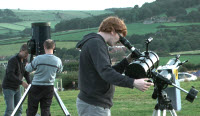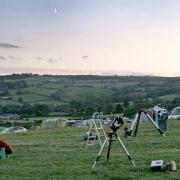 Certainly one of our observing highlights on the WDAS calendar, we are hoping to host two events at Hook's House this year; one on Aug 22nd and another on Sept 5th.
The Aug 22nd event will coincide with a quater phase moon, whilst the 5th will be a dark sky event. Should the first two dates fall victim to the weather, we shall try again on Sept 12th.
All events have a members set up time for 8pm. Hook's House is an excellent dark site location situated on the B1447 overlooking Robin Hood's Bay. If the weather is fine the campsite WILL be busy, and if skies are clear enough we should have a cracking evening, as always.