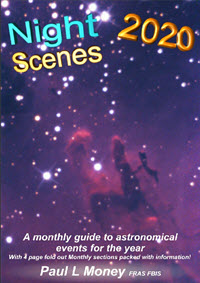 As of publishing we are still awaiting Night Scenes 2020, but they should be with us soon.  We have ordered 25 copies and if you want to reserve a copy please contact Mark.
Stop Press: Night-Scenes have left the Printers!  Hopefuly they will reach us in time for the WDAS December meeting. If not we will inform you when they do. 
Reluctantly the price of Night Scenes has had to be increased slightly, but even at £5 (for Members) it still represents outstanding value.