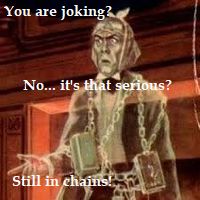 A New Year, a new covid variant (several in fact), but same old predicament, lock downs, restrictions and the vaccine cavalry only just mustering outside the stables. Still, could be worse, and may well become so for a while before logistical hurdles are finally cleared. (there are a lot of horse related metaphors in this piece for some reason!) The night is always darkest just before dawn, as the saying goes, although amateur astronomers should know this is factually incorrect, but there is light at the end of the tunnel (factually correct, unless its night when you emerge from said tunnel). I digress. 
As the whole of North Yorkshire is now in tier 3 category, there is no prospect of a society meeting in January and only a small chance of one in February! There is however a more realistic chance of being able to meet in March or April, chance being the operative word. 
Even more realistic is the possibility of hosting some open nights at the Bruce observatory, perhaps by the beginning of February. This will depend on further tier revisions made by the government. For now though, all we can advise is to check the society website from time to time for any changes.