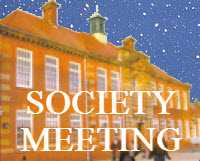 Don't forget the December 2014 WDAS meeting.
This month:
Mark gives us an in-depth look at hot star cluster The Pleiades

Andi gives an update of Astro-News, including the Rosetta/Philae mission so far - with 3D images and animations, no less! (3D glasses supplied)

As well as a tour of the Christmas sky, now, and then;

and Society business for December.