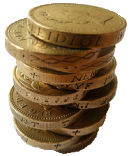 Please can any members who are intending to renew subs for the coming year, try to do so before the end of the month.  Subs will be held at current levels:
£12 for Adults

£6 for Under-16s
+ Night Scenes are £4.50 for Members
You can bring subs along to the W.D.A.S monthly meetings in December or January (or February at the very latest). If you cannot make the meetings, cheques are welcome.  Please make them payable to: Whitby & District Astronomical Society.  Please address to Mark Dawson: 33 laburnum Grove, Whitby. YO21 1HZ.
Many thanks for your continued support.