Leeds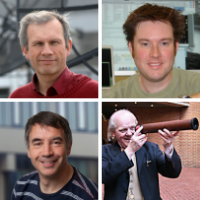 Astromeet 2015 is on Saturday 7th November, and as always WDAS Members will be taking transport over.  This year's speakers:
Prof Tom Marsh (Warwick University)
"Astronomy at High-Speed: delving the depths of white dwarfs, neutron stars and black-holes"
Dr Richard Massey (Durham University)
"What's the (Dark) Matter?"
Dr Melvin Hoare (Leeds University)
"Developments in Radio Astronomy"
Dr Alan Chapman (Oxford University)
"The Life of Sir Patrick Moore"